http://www.huffingtonpost.com/marten-weber/the-face-of-honesty_b_2378660.html
Well Its about Me
arlier this year one of my Huffington Post pieces about barebacking, "
No Latex, No Love
," caused quite a stir. I received a lot of emails and Twitter (
@webmarten
) messages from people telling me I got it wrong and should let people do what they want. "Shut up and get out of my bedroom!" was amongst the more harmless. Others called, preposterously, for the criminalization of barebacking.
A little baffled by the varied responses, I sifted through them for a common theme. Two emerged. One was the obvious, ignorant, selfish and irresponsible "don't tell me what to do," and a second was that barebacking wasn't the actual problem; getting tested was.
It took six months of thinking and reading up on the subject and a trip around the world to Manchester, England, to clarify things for me. Here, on a cold winter day, over steak and salad, I met Patrick Ettenes, an HIV activist and writer for
Out Northwest
magazine. We initially connected on Scruff, because our profiles both said "writer." But what really made me want to meet him was his statement on the phone that "HIV is the best thing that ever happened to me!"
So, please, ladies and gentlemen, meet the face of honesty, a man who contracted HIV from his partner in a scene of callous selfishness. "Oh, I thought you knew I was positive," the lover told Patrick after having unprotected sex with him for months.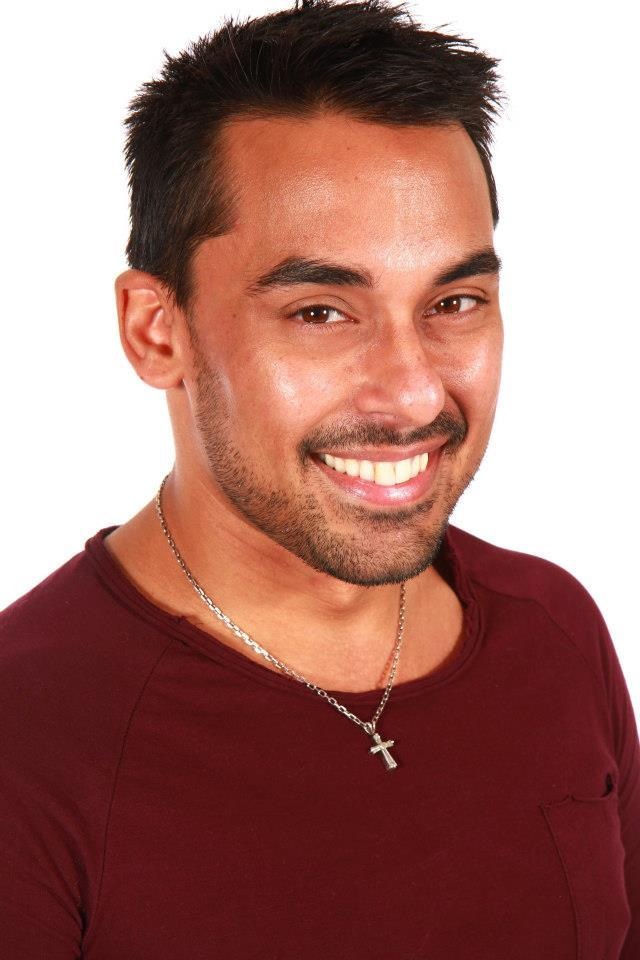 HIV changed Patrick's life. "It was a wake-up call. Suddenly I saw things clearly and knew what I had to do."
For three hours Patrick and I discussed barebacking, young guys not giving a damn whether they are positive or not and the inevitable remedy.
"The world has changed in the last decade," Patrick told me. "Ten years ago, all the bars and saunas gave you free condoms; nobody would dare suggest barebacking. Now it's all over the place. Manchester has a new infection epidemic." I mentioned the missing HIV booths at all three Pride events I had visited last summer. "Exactly," he said. "People are fed up with HIV and AIDS. They don't want to hear about it, so they simply ignore it."
"The real problem is not barebacking but ignorance and denial," he went on. "The real problem is not getting tested!" Unprotected sex with an HIV-positive guy on the proper meds is far safer than sex with an undiagnosed stranger, he asserted. "It's not the positive guys on meds who spread the disease. If your viral count is undetectable, chances of passing it on are zero. Most new infections come from guys who have never been tested. They contract the virus, pass it on to hundreds of partners, and one day wake up with their tongue swollen and a their immune system a complete mess."
Contracting HIV has changed Patrick's life. It has made him an outspoken advocate of testing. He has appeared on Britain's national broadcaster BBC and is an avid blogger and writer on the subject.
"I hooked up with a young guy a few months back who refused to wear a condom," Patrick said. "I told him I was positive. That freaked him out. I confronted him: 'What would have happened if I hadn't told you?'"
I agree that denial is the real problem in the gay world right now. Patrick has talked to lots of young guys who believe that living with HIV is no longer a big deal and that testing is unnecessary. Patrick describes the prevailing attitude thusly: "If I get it, I get it. So what?" He says it is these kids who spread the virus. "Without testing, you can sleep around for years with a viral count that's off the chart," he explained.
In a way, it's a mirror image of the vilest macho talk out there. "If you have never contracted an STD, you are not a real man!" is something you can hear in many a pub. Because it can be controlled with better and cheaper drugs, HIV has become a badge of honor for some.
Is there an easy way to solve the HIV crisis? Yes, there is: compulsory testing. The HIV test should be included in every standard medical exam. You test positive, you go on your meds, and you are no longer a significant risk for the community. It's not barebacking itself that has led to a new uptick in infections. It's denial.
"Obviously, the condom message has failed with the younger generation," Patrick said. "There are so many guys out there, maybe conditioned by bareback porn, who just say, 'If I even see a condom, I lose my hard-on.' If we can't prevent the spread with condoms, we need to stop it by testing."
In many countries HIV tests still carry a stigma. In the Caribbean, Latin America and many Asian countries, there is little privacy. Compulsory testing would be horrible for people in countries that still deport those who test HIV-positive (more on this subject
here
).
But even in the UK people still misunderstand the disease. When interviewed by the BBC, Patrick was repeatedly referred to as an "HIV carrier," even though, thanks to medication, his viral count is virtually undetectable.
"There is so much work still to do," he said. "We need to get the message out, now."
Watch charming Patrick on YouTube here.
Marten Weber is the award-winning author of
Benedetto Casanova
, the memoirs of Casanova's fictitious gay brother. His latest book
,
In the Mirror a Monster
, is a mystery novel dealing with, amongst other things, HIV and the attitudes of young men regarding sex.